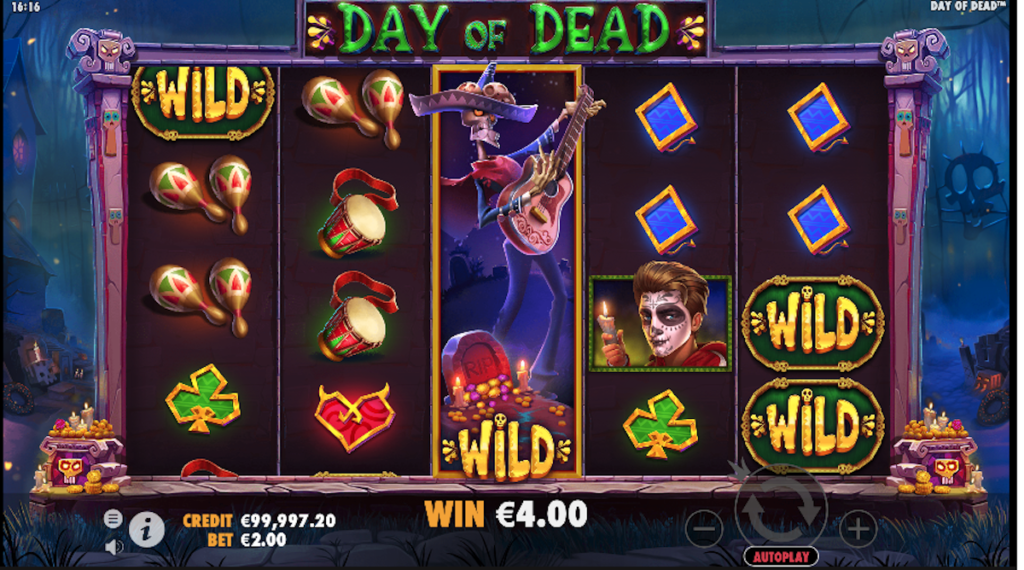 Day of the Dead, also known as Dia de los Muertos, is a Mexican holiday that honors deceased loved ones. It is typically celebrated on November 1st and 2nd.
The holiday is not typically associated with a specific game or activity, but there are many ways to participate in the celebrations. Here are some common traditions:
Building an altar, or ofrenda, to honor deceased loved ones. This may include items such as photographs, candles, flowers, and food.
Visiting gravesites and decorating them with flowers and candles.
Participating in parades or processions.
Dressing up in costumes and makeup inspired by the holiday's iconic skeletal figures.
Enjoying traditional foods such as pan de muerto (bread of the dead) and sugar skulls.

If you have any specific questions about Day of the Dead traditions or celebrations, please let me know and I'll do my best to assist you!